Wales Wizz : September 2022 (Fully Booked)
September 19, 2022

-

September 22, 2022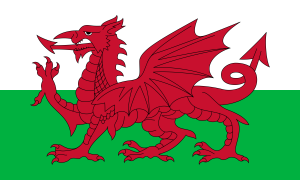 This is a wizz that has become such a group favourite that we currently do it twice a year! Broadly speaking, for 2022 we will repeat the previous successful format, travelling to Wales on a Monday and returning on a Thursday, with two full days exploring some of the very best roads in the UK. We deliberately choose to avoid school holidays and weekends, so we don't have to share with too many caravans or other traffic.  Overall we're talking of around 1200 miles in total, planned and organised into manageable stages.
This event is open to all our group members, and we do encourage Wizz newbies. But please be aware that the overall mileage, duration, road conditions and weather combine to make this a challenging trip.. ie tiring but fun.. and very rewarding!  Please check with your instructor if you are in doubt as to the suitability of the trip.
We will be based in Mid West Wales, accommodated in the Hampton Hotel in the town of Llandindrod Wells as last year.
The inclusive price will range from around £150 sharing to £200 single (dependant on room type) for three night's bed breakfast and evening meal.  Please note that single rooms will be in short supply.  We shall be limiting Wizz numbers to a manageable maximum of 30 riders, and if previous trips are anything to go by, demand will greatly outstrip supply, and spaces may have to be allocated as fairly as we can.  Pillions are welcome.
Important: Whilst the Wizz is open to all…the one condition required to attend a club Wizz (long-distance tours including overnight stays etc) is that if you are a trainee and or do not hold a current Advanced test you will need to have completed a minimum of four (4) training sessions and be recommended/supported by an Instructor to join the Wizz.  For more information on our Wizzes refer to our Prepare for a Wizz.
If you would like to book a place, or have questions, please email me on timbenians@gmail.com.
I will once again be aided and abetted by my two Welsh Politburo co-conspirators Roger Manning and Hugh Curran.
In the first instance, please let me know the dates you want to book for, and your sharing/single room preference. Thanks, Tim