Isle of Man Tour/Wizz 2024
April 28, 2024

-

May 2, 2024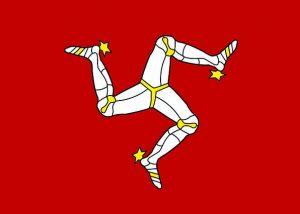 Our first Wizz for 2024 and as usual we kick it off in style with a visit to the mighty Isle of Man.
This is open to all the membership and will be a five (5) day trip;  three (3) on the island with a day either side to travel up and back home.  Overall, you can expect to be covering around 1300-1500 miles, planned and organised into manageable stages in true SMART tradition. As usual we avoid the annual TT dates to miss the crowds and enjoy the amazing quiet roads and beauty of the isle.
We shall of course, ride the infamous TT circuit, at least once which is over 37 miles of superbly prepared and maintained road through every type of environment imaginable and guaranteed variety of weather conditions and temperatures all in one circuit. The Island is not just about the TT Circuit, so we shall mostly be using the wide variety of roads the island offers, especially those less seen and used with all the majestic scenery the island offers.
There are some classic bike museums on the island and so we plan to be visiting at least one of these during the trip too.
Accommodation as previous years, will be with the Arrandale hotel in Douglas, with restaurants and bars within a short walk for our evening meals.
Hotel costs have been held at 2023 prices £45 ppn for Twin Sharing and £70 pn for a Single.  Board will be B&B.  As far as rooms are concerned, we shall endeavour to meet your room preference, but availability may mean compromises.  The 2024 Ferry prices are currently unpublished, but anticipate they will be circa £130 return per bike.  We shall be departing from Liverpool and the return will be to either Liverpool or Heysham. [We will update further once timetables and costs are published].
Lunches will be at iconic motorcycling locations on the island (Creg ny Baa pub, Victory Cafe and Peel Castle or a new cafe on the TT circuit if open), with evening meals at a couple of well tried restaurants.
Dates are expected to be April 28 – May 2nd, 2024 with 15 places for riders.
Important:
Whilst our Wizzes are open to all and encourage Wizz newbies; we do have some safety criteria that you must meet.
So before you come forward and to avoid disappointment please read our Prepare for a Wizz and ensure you are comfortable with the advice and that you do or will meet the criteria. If in any doubt as to the suitability of this trip then please discuss with your Instructor or directly with me
If you would like more information or wish to reserve your place and join us then please contact Andrew Jupp – atwjupp@yahoo.com clearly stating your room preference.